This is an adopted actor.
Crystal Diane

Biographical information

Full Name

Christina Samantha Diane

Nickname(s)

Chris,Cryssie,Cyrst,

Gender

Female

Birthday

July 18, 1997

Age

18

Hometown

Canada,Dawson City

Nationality

American

Professional Information

Occupation(s)

Singer, Actress, Oreo Lover, Voice Actress

Alias

Crystal

Manager

Years Active

2003-Present

Fan Group Name

Shinners

Affiliations

The Wiki Channel Wiki Records

Wiki Channel Credentials

Shows

Movies

Framed,NOT Another Happily Ever After

Roles

Autumn Taylor,Katherine Jennings,Charlotte Martin,TBA

Signature
   Christina Samantha Diane (Born July 18, 1997) publicly known as Crystal Diane, is an canadian actress,singer & voice actress. She is best known for her voice role Autumn Taylor in High School Story & as Charottle Martin in NOT Another Happily Ever After, she is also known as Jamie in Jamie and Jackie.
Biography
Edit
Early Life
Edit
Crystal was born to Randell & Norma Diane. She was born in Canada and moved to the U.S. at a young age. due to her mother's job in the U.S. military,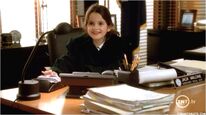 Crystal fell in love with performing so her dad decided to take her and her older sister to acting lessons. She soon quickly wanted to start an acting career.  She auditioned for Zoe Kelly in Green Zone but instead she got the role for Chloe Brown in 2005. She auditioned for so many roles but she never got any. 
Her sister Fiona got called in for alot of roles. But Sam didn't honestly care. She was just happy she got a role. Samantha was almost scammed by Peter Popoff for a 5 year contract but she was lucky to say no. After Green Zone finshed their series, she decided to take a break from acting. 
In 2008, she booked her first movie, Elementary Girls where she played the main chararacter Quinn, 

In 2013, She auditioned for the role Charlotte Martin in WCOM NOT Another Happily Ever After. She was overjoyed when she got the part. After the movie, She became the voice actress for Autumn Taylor For High School Story. Lisha Jane asked Diane if she wanted to be in 3 episodes of Kitty Couture. She accepted the offer. In 2014, she got the part of Melanie Music in the Wiki Channel Orginal Movie, Whatever You Want & guest starring role in Ackerman Agent. She was also signed to Wiki Records and released two singles, Me & You and Party in the USA. Along with them came a mashup single between her single and Ashley Kettle's Hurricane. 
She is planning on releasing new music and audition for more stuff in the upcoming year.
Personal Life

Edit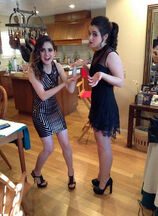 Diane has a older sister named Fiona Diane. Diane is orginally named Samantha but her family decided to call her Crystal. She & Fiona are the only children.  Crystal doesn't see her parents a lot due to the fact that her mother is in the military and her father is always away on business. She is currently living with her older sister who just turned 21 years old. 
Diane is currently single.
Filmography
Edit
Discography
Edit
Year
Title
Album
2014
NOT Another Happily Ever After Soundtrack
Me & You
TBA
Party in the U.S.A
TBA
Hurricane/Party in the U.S.A MashUp
TBA
Community content is available under
CC-BY-SA
unless otherwise noted.