! This show is on hiatus.
Creator NYCgleek is inactive.
Kitty Couture



"Kitty Couture" Logo.

Genre:
Teen sitcom
Created by:
NYCgleek
Pamela Eells O'Connell
Peyton List
Adam Lapidus
Starring:
Lisha Jane
Lydia Robinson
Aidan Creature
Alexander Franks
Theme Music Composer
Sony Music
Opening Theme:
"Me, Myself, and I" performed by Lisha Jane
Country of origin:
United States
Original language(s):
English
No. of seasons:
2
Production
Executive producer(s):
NYCgleek

Pamela Eells O'Connell

Camera setup:
Videotape (filmized); Multi-camera
Running time:
24 minutes, 46 minutes for specials
Production company(s):
Wiki Channel Productions

City Girl Entertainment

Production Location(s):
Wiki Center Studios.

Hollywood, California

Show Location(s):
Atlanta, Georgia
Broadcast
Original channel:
Wiki Channel
Picture format:
480i (SDTV)

1080i (HDTV)

Audio format:
Stereo
Original run:
October 5, 2013-present
Kitty Couture is a half hour Wiki Channel Original comedy series, which is spun off of Disney Channel's original comedy series, JESSIE. On December 8th, 2013, the Wiki Channel officially renewed Kitty Couture for a second season. During November 2015, it was announced via Variety that the series would be returning fall 2016 for a third season.
Overview
Kitty Couture follows the story of Valencia "Val" Green, a girl who was born in Atlanta but moved to New York when she was 14. Once friends with wealthy New York teenager Emma Ross who is portrayed by Peyton List in Disney Channel's JESSIE. When Emma becomes overwhelmed with school and family she decides to give Kitty Couture to her friend Valencia. However Valencia is moving to back Atlanta and must attend a new school with new friends. Now it is up to Valencia to maintain to Emma's Kitty Couture website with some of her new personal ideas, fashion designs, pop culture opinions, and all while keeping the secret that she is Kitty Couture. The series shows the journey and rise of Kitty's online fame and success, all while looking stylish, and learning decent morals along the way.
During the second season, the series follows Kitty more involved with Fashion. Starting her own designs at her Aunt's boutique, and even becoming a model for magazines and photoshoots. NYCgleek revealed that the second season Valencia would no longer wear disguises and embrace her true identity, and run the Kitty website using her real identity, but this backfires when she realizes that online fame can be very dangerous.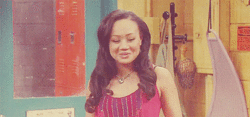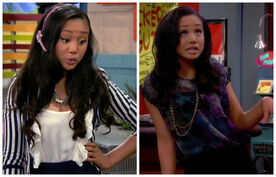 Main Cast
Recurring Cast
To see the full list of recurring cast memebers from "Kitty Couture", click here.
Series Overview
Episodes
Season 1
The first season of "Kitty Couture" was picked up by the Wiki Channel for a total of 13 episodes. The series was then later increased to 19 to fill out the time slots. On June 6th 2013, Wiki Channel ordered 7 more episodes of the series, which bumped up complete the first season to 26 episodes. Season one follows Valencia getting use to her newly internet fame, along with doing radio shows, interviews, and discussing desginer fashion.
Series
#
Season
#
Title
Written by
Directed by
Original air date
Prod.
code

U.S. Ratings (in Millions)

1
1
"Pilot Couture"
NYCgleek
David Deluise
October 5, 2013
101
5.8

When fans start to supsect that Emma is Kitty Couture, she tells her fans that she is passing the Kitty Crown over to a new beholder. She then gives the website to her fashionable friend Valenica. However, Valencia moves back to New York with her Aunt Shelly after Emma signs everything over to her. Now Val must keep her secret that she is Kitty Couture. She runs into her ex-boyfriend Antonio who secretly hopes to get back together with her. 

Note: Peyton's character Emma is the same from the Disney Channel sitcom "JESSIE".

Guest Stars: Peyton List as Emma Ross, Kelly Roland as Herself.

2
2
"Claws Are Out"
Pamela Eells O'Connell
Joel Zwick
October 12, 2013
102
3.3

When a popular news reporter calls out the new Kitty Couture for being a little to nice, Val and Tina try their best to retaliate and fierce of Kitty's image. Antonia and Tyler help Shelly model her new male clothes in order to win over the attention of a famous fashion model.

Guest Stars: Chesney Ryan as Kyla Woods, the famous fashion model.

3
3
"Driving Kitty Crazy"
NYCgleek
Joel Zwick
October 26, 2013
103
2.4

Valencia attempts to use Kitty to get her driving license a little faster and gets help from Antonio. Tyler enters his school's spelling bee. It is revealed Antonio still has feelings for Kitty. Before she gets out of the car, she hugs him letting him know, he has been really sweet sense she moved back home.

4
4
"Cat Chatter"
NYCgleek
David Israel
November 2, 2013
104
2.2

Tina becomes part of Kitty's close celebrity circle, but when she starts Chatting other celebs a rumor starts up that she is dating one of them, much to her dismay. So now Tina and Kitty must find a way for her to break up with this male celeb without ruining his or her reputation. Meanwhile Aunt Shelly starts playing an online game called "Brain Craft" and becomes a little bit obssessed. 

Note: This episodes features a social networking site known as Chatter which is a parody of twitter. Brain Craft is a parody of the hit game, MineCraft.

Absent: Alexander Franks as Antonia Ramos

5
5
"Craft-A-Cat"
NYCgleek
Danny Zuko
November 9, 2013
105
4.8

When Valencia and Tina volunteer some of their time as Kitty and Carrie to help some kids at a public community center that Tyler attends, they take the kids to build Craft-A-Cat, but things go wrong when she loses a necklace that Antonio once gave her in the stuffing machine. She now tries her hardest to find it, with the help from Tina/Carrie. However when Antonia sees her not wearing it, he assumes that she has completey moved on. Aunt Shelly and April get the store ready for a major french designer who is coming to Atlanta.

Note: "Craft-A-Cat" is a parody of the popular "Build-A-Bear Workshop".

6
6
"Val or Kitty"
NYCgleek
Shelley Jensen
November 23, 2013
106
4.4

Val wins a chance to go on a cruise with famous celebrities, but doesn't know if she should go as Val or Kitty.

7
7
"Holiday Haul"
Nutter Butter
Danny Zuko
December 7, 2013
107
5.5

Shelly and Valenica try to round up as much clothes and fabrics on and a part of holiday sales in the designer market and end up spliting up downtown. When Valencia meets a rival who is trying just as hard to get a lace silver fabric they both compete to see who can get it in order to design something beautiful. Antonio helps Tina with her driving skills though traffic is a little crazy around the holiday time.

8
8
"CATastrophe"
NYCgleek
Davie Senners
January 4, 2014
108
3.1

When Valencia has to become Kitty to help raise money for fundrasier at Tyler's school in order to help send the math club on an out of state trip, the two then get caught up in a big problem. Tina and Antonio try to see who has better ideas for the cafe in order to make business better. 

Note:

Absent: Shelly Green.

Guest Stars: 

9
9
"It's All Fair In Blog And War"
NYCgleek
Shelley Jensen
January 11, 2014
109
4.2

When Kitty accidently spills something on famous internet blogger Bradley Blogger's new shoes at a fashion event, he attacks Kitty on her website for voicing her opinions on a new trend and gets her website blocked for disagreeing with his statements and ideas. Now it is up to Kitty and the gang to get the site back and let people know the importance of freedom of speech.

Note: This is the first appearance of Bradley in the series, who becomes her rival.

10
10
"Here Kitty, Kitty"
NYCgleek
Parker Johnson
January 18, 2014
110
2.0

Valencia gets invited by a super famous basketball player on a date as Kitty, this backfires when the jock is super arrogant, but his manager thinks it will be good publicity for both of them to be togehter. Will Valencia stay true to who she is, or will she continue to do something against her beliefs for publicity? Antonio stands up to the jock for Val telling him off and letting him know that any guy would love to date Valencia. Meanwhile Antonio gets a promotion at work which makes Tina jealous.

11-12
11-12
"All About Tonigt"
NYCgleek
David Israel
February 15, 2014
111-112
6.3

When the kids school is having a special dance, Valencia gets asked out by a new guy at the school, much to Antonio's dismay, he then gets jealous and accidently ends up hurting Val's date. Now Val refuses to talk to him. Shelly and Tina try to get in beautiful gowns from Europe so that Tina and Val can wear them, but fall into some trouble when Shelly gets into an arguement with them over the phone. Meanwhile, Antonio tries to apologize to Valencia  and get her to attend the dance with him instead, without her finding out he was jealous. Tyler is asked to help with the decorations and eletrical system at for the school's dance which ends up going totally wrong. Kitty gets celebrity singer Marley Blue (Marley Michele) to stop by to perform a song at the dance, and gives some advice to Val about boy drama. Valencia performs "All About Tonight". 

Note: This is the first episode where Valencia sings a song or performs musically. This is an hour long episode event. Marley Michele plays a character named Marley, which is her real name.This is the first episode where Val does not appear as Kitty in this episode, she is mentioned, but she does not go into Kitty disguise. 

Guest Stars: Marley Michele as Marley Blue.

Song(s) Featured: "All About Tonight" by How to Rock Cast (feat. Cymphonique Miller) 

13
13
"Bradley Blogger's Back Again"
NYCgleek
Danny Zuko
February 22, 2014
113
3.1

Bradley Blogger makes fun of Kitty Couture on his website by dressing up in colorful wigs trying to make fun of her, things go wrong when Bradley gets a lot fo attention from in and disses Kitty on television.

14
14
"Cat's Out Of The Bag"
NYCgleek
Joel Zwick
March 1, 2014
114
5.0

Valencia thinks someone has discovered her secet that she is Kitty Couture, when she goes on the Quinn Braxton Radio show.

Guest Stars: Percilla Gold  as Quinn Braxton.

15
15
"Fashion for a Trashin"
Ladia Nalian
Danny Zuko
March 8, 2014
115
1.2

Kitty has a hard time facing the truth when one of her favorite designers designs something that she doesn't think is good. 

16
16
"Kitty's Going Down"
Nutter Butter
Tess Foster
March 15, 2014
116
3.2

Shortly after Kitty Couture gets funded by a big-time producer, Val makes the mistake of insulting the producer's wife's newest outfit, so Val and Tina try to hide the video from the producer to avoid being shut down. Meanwhile, Tyler is in the election for school president, and enlists Antonio and Aunt Shelly to help him win.To keep the producer from shutting down Kitty Couture, Val and Tina participate in a fashion show hosted by his wife- unfortunately, the outfits all look awful and Kitty's fans expect Kitty to trash them.

17
177
"April's Wild Ride"
NYCgleek
Aasha Davis
March 29, 2014
117
4.0

April decides to host a party for her new home, things go wrong when Val, Tina, and Antonio get lost with the cake on the way to a party. To keep April remaning calm, Shelly challanges April to ride the robot bull, only the plan for a distraction turns into a major competition. 

18
18
"Kidnapped Couture"
Danny Reise
NYCgleek
April 5, 2014
118
3.2

When Kitty and Tyler gets kidnapped before a big public appearance and hears something that could ruin Shelly's beusiness she must now find a way to get free and save the day before things go wrong.

19
19
"Ain't Nobody Got Time For Hats"
NYCgleek
Danny Zuko
April 12, 2014
119
2.7

A new hat store opens up and business seems to be doing a little too well.

20
20
"Church Couture"
NYCgleek
Shelly Jensen
April 19, 2014
120
4.0

When Valencia and Shelly return to church for the first time in a long time due to their busy schedules for the Easter Holiday season, they both get some mixed glares and bad looks. Valencia and Shelly try to find a way to prove to the church that they are still apart of the cumminty. Tina and Tyler have family visit home and things get crazy when they start to lose their freedom due to family being home with them.

Note: This is an Easter themed episode.

Absent: Alexander Franks as Antonio Ramos.

Guest Stars: 

Song(s) Featured: "Good To Be Home" performed by Lisha Jane (feat. Church Choir)

21
21
"Kitty's Camping Couture"
NYCgleek
Danny Zuko
April 26, 2014
121
2.5

Valencia and Antonio go camping to help Tyler our with his bear scout club. Antonio ends up being more afraid of the wildlife than both Val and Tyler. Meanwhile, Shelly looks for help from Tina and April to help run the annual Atlanta rib festival down town.

22
22
"Kitty and the Beast"
Mark Reid
NYCgleek
May 3, 2014
122
3.0

Valencia auditions for a part in the school play, but is strangly weired out by the choice of play. It's a parody of beauy and beast, but isntead the girl is the beast, much to Val's dismay. Antonio tells Val she is good no matter what and ends up getting the role as the handsom prince, the two find out there is a kiss in the play and Val begins to have doubts.

23
23
"Little Miss Model"
Danny Zuko
Ferro Willow
May 10, 2014
123
3.8

When Tina and Tyler's cousin Morgan comes to do a professional photoshoot for a magazine, Tina gets a little jealous that she is spending all of her time with Val and her friends, but when Tina finds out the magazine photoshop her photo to make her look skinner, she gets help Kitty Couture to help stop the editor and stand up for girls everywhere.

24
24
"Dance Couture"
Danny Zuko
Jake Suester
May 17, 2014
124
2.9

Val and Tina get ready for their school dance. Shelly lends the girls some outfits to wear to the dance, but when Valencia's dress gets ruined, Shelly gets upset due to the fact that she was only borring it, to let it get good publicity around town, things get worse when Antonio cars break down driving them to the dress cleaner.

25
25
"Runway Couture"
David Deluise
NYCgleek
May 24, 2014
125
3.7

Valencia gets the chance to model in a big fashion show as Kitty Couture.

Note(s): At the end of the episode Valencia recieves tickets to NYC fashion week.

26
26
"Mystery in Manhattan"
David Deluise
NYCgleek
May 31, 2014
126
4.0

Valencia (Kitty) and the gang go to New York City for a big fashion week event. Things don't turn out as planned when a castrophy happens in the city and the a special silver dress goes missing. Things only get worse when Emma considers taking back Kitty Couture and Valencia's parents are considering making her come back to live with them in New York. Antonio and Val have a big moment and Valencia lets Antonio know she's moved on and he decides to as well, though he admits he will never stop caring for her.

Note: This is the season finale.
Season 2
On December 8th, 2013, Wiki Channel renewed Kitty Couture for a second season consisting of 34 episodes. Expected to begin airing late summer/early fall on the Wiki Channel. The season was split in half, so 23 episodes would air first, with the remaining airing in the later 2015-2016 line up.
Peyton Borough is also set to have a 7 episode arch in season 2.
Other new recurring cast include:
Series
#
Season
#
Title
Written by
Directed by
Original air date
Prod.
code

U.S. Ratings (in Millions)

27
1
"Fashion Fearless"
NYCgleek
Nrya McNaramia
August 9, 2014
201
3.6

Now with her parents back in Atlanta, Valencia struggles to get her parents approval on working in fashion.

Note(s): This episode premiered as part of Summer So Hot Weekend.

28
2
"World Wide Wedges"
NYCgleek
David Deluise
August 16, 2014
202
2.2

When Kitty gets her foot stuck in a pair of designer shoes, and forgets her money at home. She tries to leave the store without making a scene or taking the shoes. Shelly gets upset about a french fry cart that specializes in wedges outside of her store stealing her business.

29
3
"Kitty in Jelly"
NYCgleek
Shelley Jensen
August 23, 2014
203
5.2

Valencia gets jealous and Antonio's new date, supermodel Lori Love (portrayed by Karoline Matthews) invites him and Aunt Shelly to a private function for Atlanta's finest and socialites. Val then goes as Kitty with Tina to try and spy on them, realizing that deep down she still has feelings for Antonio. Tyler and his new friend Rico who is new to his class have hopes of selling a new product they invented at the function but has trouble sneaking in.

Note:

Guest Star(s): Karoline Matthews as Lori Love. Josh Andrews Jr. as Rico.

30
4
"In The Mix"
NYCgleek
Amira Mirlan
Setpember 19, 2014
204
4.0

Valencia tries to get between Lori and Antonio before realizing after spending time with him as friends for a 2 years that she may want him back. Tina becomes a big hit at a new local arcade (owned by Rico's father) that Tyler and Rico go to, the boys seem to love how good she is and one of the boys known as Lee Tyson (portrayed by TBA) takes a liking to her and asks her to compete in a competition, which little to her knowledge is a mixed martial arts competition. 

Guest Star(s): Will Evans  as Lee Tyson. Josh Andrews Jr. as Rico. Karoline Matthewsas Lori Love.

31
5
"Clothes Minded"
NYCgleek
David Deluise
September 26, 2014
205
2.0

Kitty begins as a designed and tries to put her foot in the door and run design, but gets concerned with when a local designer doesn't like her first dress design. Shelly tries to get the design in the shop. Alexander ends up losing his close when Tina accidentally burns up the kitchen and has too wear Val's design home while hoping that no one see's him.

Note: This episode airs at a special day and time, Friday at 7:30, right before the premiere of East Meets West.

32
6
"Tina's Turn"
NYCgleek
Cathleen Lumbard
October 4, 2014
206
2.1

Lee askes Tina out on a date and Val tries to help her dress up and make her look a bit more girly, but she realizes that she isn't being herself and Lee tells her that he likes her the way she is.

Guest Star(s): Will Evans as Lee Tyson.

33
7
"Staying True Blues"
NYCgleek
Kevin Kopleman
October 10, 2014
207
3.0

Val designs a dress for Kitty Couture to be modeled and critiqued by a designer, but when the designer wants to put it on the runway, Val/Kitty get very excited for a chance to see one of her dresses on the runway, until the designer wants to add changes that take away from Val/Kitty's original design. Val now questions wheather she should change who she is to fit in or stay true to herself. Tyler is being bullied by an older kid at school, Rico and Antonio try to help him, but he tells them it's to embarrassing for them to fight his battles for him. Antonio scares the kid at first, but now Tyler feels that Antonio stooped to his level. Now Antonio, and Aunt Shelly try to find a way to help Tyler from getting bullied without letting the kids at school they're helping. Tyler and Rico towards the end finds out why the kid is bullying and learn that being mean to someone just because they're being mean to you makes you just as bad as them.

Note: This Episode airs at a special date and time on Friday as a part of Wiki Channel's Stand Up week!

Guest Star(s):  Josh Andrews Jr. as Rico. 

34
8
"Halloween Couture"
NYCgleek
David Deluise
October 2014
208
2.8

Valencia tries to design a perfect custome for Halloween, one that is the perfect blend of unqiue and fashionable, and comes up with an idea for a mermaid, but when Lori dresses up as a Mermaid too, she quickly notices that she is getting all of Antonio's attention when Aunt Shelly decides to throw a big custome party at her boutique. Things go great and since Val and Lori are both wearing mask it's hard to tel lwho is who. Antonio accidently kisses Val thinking it's Lori, but right when Lori enters the room, Val covers for him saying Antonio was just helping her fix her tail. Tyler and Rico create a magical potion that turns them into real monsters, but towards the end of the episode it was just a dream from Tyler who fell asleep from eating to much candy before trick-or-treating.

Note: This is a Halloween themed episode.

Guest Star(s): Josh Andrews Jr. as Rico. Karoline Matthews as Lori Love.

35
9
"Chatty Cathy"
NYCgleek
D.C. Woodland
November 8, 2014
209
2.1

Valencia tries to help a new girl out around school who ends up being really annoying and talkative. 

Guest Star(s): Mallory Jays as Catherine "Cathy" Matthews.

36
10
"April Showers"
NYCgleek
Mark Tawian
November 22, 2014
210
2.5
Shelly and Val decide to throw a surprise party for April at the outside new garden opening downtown. Val goes as Kitty and designs a one of a kind dress for the event and gets photographers and reporters and celebs of all kind to come to the event, but things take a wrong turn as it begins to rain on April's big day. and bees are attracted to the flowers on her dress.
37
11
"Christmas Couture"
NYCgleek
Shelley Jensen
December 13, 2014
211
3.1

Shelly attempts to host a holiday Christmas party and struggles now that she doesn't have April to help her seeing as she is off on her honey moon. Tina steps in as her trusty assistant and helps Shelly out a lot, but lies and tells Shelly the things she has done are done, when in reality she hasn't even started yet. Tina realizes it's not good to procrastinate and wait until the last minute to do things. Valencia hangs out with Antonio and Lori but feels like the third wheel in the situation and starts to act weird due to jealousy. Tyler and Rico try to help make a golden Christmas three with a silver star and decorations to shine and appeal to Shelly's likings.

Note: This is a Christmas themed episode.

Guest Star(s): Josh Andrews Jr. as Rico. Karoline Matthews as Lori Love.

38
12
"Karaoke Couture"
NYCgleek
Pixie Winter
January 10, 2015
212
2.9

Valencia is very excited to go to the annual soul-pop Karaoke fest at BBQ restaurant called "Uncle Phil's" down in south Atlanta with Antonio, although she becomes very upset when she realizes he can't go because he promised to go on a special date with Lori (who actually does not appear in the episode). Just when all hope is lost, Aunt Shelly closes the boutique and treats Val, Tina, Tyler and Rico to great time and food at the restaurant. For a while she appears to be okay, but when the annual duet karaoke competition comes up Val becomes a bit upset and tries to sing on her own, but when the song begins playing she almost backs down. At least, until a tall, well dressed guy named Ben walks on stage to assist her. Meanwhile, Aunt Shelly tries to get the high score on the mechanical horse and ends up doing very well, but little does she know Tyler and Rico rigged the bull and it ends up going haywire. Shelly then gets sick at the end of the episode. After the song, Val and Ben meet, he tells Valencia that he loves Uncle Phil's and a good BBQ. She later responds that she use to come here with a close friend every year, Ben then says "well any friend dumb enough to leave you hanging is crazy" and Val smiles. Ben tells Val he couldn't leave a pretty girl hanging. The two hand shake awkwardly before he gets Val's number. He then smiles and leaves. Valencia then tells Tina she's happy she met him.




Note: This is the first appearance of Ben. "Last 1 Standing" is originally performed by Lisha and Zander Sun, from the movie, "ZAYN" although in the episode Peyton sings the parts that are usually sung by Zander.

Guest Star(s): Peyton Borough as Benjamin "Ben" Marshall. Josh Andrews Jr. as Rico.

Song(s) Featured: "Last 1 Standing" performed by Lisha Jane and Peyton Borough. 

39

13

"Save The Date"
NYCgleek
D.C. Woodland
January 17, 2015
213
3.0

Valencia gets ready for her first real date with Ben. Tina and Shelly try to her pick out a dress. Valencia is confident and cool, but ask for the help of Tina to make sure everything goes perfect. Before she leaves she bumps into Antonio and he says "Wow, you look great Val" and she says "Thanks Antonio" the two exchange smiles and hug, and right when they do Ben shows up. They handshake and Val introduced them to each other. They leave and Ben holds the door for Val as she walks out first and Ben gives Antonio a half smile and leaves. Things take an unexpected twist when the restaurant waiter spills juice on her dress, Kitty tries to get up and slips on the table clothe and the food gets all over her. Tina and Shelly quickly rush over to meet Val in the bathroom and change her into a new dress. Ben responds "Wow, you clean up nice. .. .. and fas" *the live studio audience laughs*, "Where did you get another dress?" and Val responds "...What this old thing?? I uh, I just had it lying around" Ben askes "lying around in the bathroom?" Val quickly changes the subject and they back to their date. Things go from bad to worse and the restaurant ends up catching fire. Valencia is soaking wet, and Ben's suit is ripped up and people are running out, while police a and ambulance go in. Val and Ben are outside and she sits on the curb and says "I'm sorry Ben, I know you wanted to have a nice time, I'm sorry. I' not exactly the most normal girl to be around" Ben then sits next to her and says "I know, but that's why I like you so much" Val starts to say "Really? Ben I-" before she can finish Ben leans in for a kiss and Tina and Shelly get excited from the side of the building. Valencia pulls away and Ben says "Um, did that wall just talk" and Val turns around and says "You guys can come out now?" Shelly responds "Who's we? We're just a wall" the audience laughs and it goes on commercial. Meanwhile, Tyler helps Antonio try to find a new job that will be better for him.

Guest Star(s): Peyton Borough as Benjamin "Ben" Marshall.

40
14
"Father Fierceness"
NYCgleek
Logan Raddison & NYCgleek
January 31, 2015
214
3.5

Valencia's parents invite her and her friends to enjoy family game night. Antonio starts to get a little jealous that Val's father actually likes Ben and likes him more than he likes Antonio. Tyler tries to win the game night for the first time without everyone letting him win.

Guest Star(s): Peyton Borough as Benjamin "Ben" Marshall.

41
15
"Couture Galore or Fashion War?"
NYCgleek
Shelley Jensen
February 7, 2015
215
2.7

Valencia gets back to work as Kitty Couture and designs a new dress for a model to be a part of Shelly's new collection, but when the model named Diane disagrees with Kitty's design, she touches it up herself, now Kitty and Diane go back and forth arguing while trying to save Shelly's fashion show. Tina and Lee agree to go see a scary movie, but things get weird quick when Lee is actually more afraid of the movie than Tina and he tries to hide it from her.

Guest Star(s): Cecelia Kristine as Diane. Will Evans as Lee Tyson.

42
16
"Love That Let's Go"
NYCgleek
NYCgleek
February 14, 2015
216
3.0

Valencia is anxious when V-day is quickly approaching and Ben is out of town with his family and feels more alone than ever, especially with Carrie texting her on and off fling, Lee. When Lori must drop everything for a runway event in Milan last minute she agrees to see a scary movie with Antonio, but worries and invites Carrie just in case things go wrong. Meanwhile, Auny Shelly and Rico try to help Tyler when he gets a 'B' on a math test.

Note(s): This is a special Valentine's Day episode.

Guest Star(s): Josh Andrews Jr. as Rico. Karoline Matthews as Lori Love.

43
17
"True Colors Couture"
NYCgleek
NYCgleek
February 21, 2015
217
3.5

Valencia and Tina go as Kitty and Carrie auditions among three other online fashion and make-up gurus to speak at a special event for a special broadcast on a TV talk show called "Talk to Trevor", she does way better than the other two contestants she wonders why she doesn't get picked. Tina/Carrie is there to help Kitty by modeling the clothes and hair styles for her, but when she over hears the host say she doesn't like people of color. The two of them try to find a way to let the talk show host Trevor (guest Star Jake Daugherty) who is also black and expose her for the monster she really is with help from Aunt Shelly has some special connections around town. Meanwhile Antonio helps Tyler with trying to get a girl's attention who is kind of a queen bee, but is super nice to Tyler. Her name is Candice (guest star Sandy Greene).

Note(s): This is a special 'Black History Month' episode.

Guest Star(s): Sandy Greene as Candice. Jake Daugherty as Trevor.

44
18
"Hometown Glory"
NYCgleek
NYCgleek
March 7, 2015
218
4.0

After constantly blowing off Ben due to important work, Valencia decides to unplug from the social media world for a day and spend the day with Ben when he invites her back to his hometown to help his family move somethings around in their house. She there meets Ben's dad and mother who happen to think she is too "stuck up" at first but after her designs plans for the living room open them up, she wins them over. Both Val and Ben learn a lot about each other and about themselves. Meanwhile Antonio becomes good friends with Lee and decides the two should go on a double date, which Tina feels really weirded out about seeing as that Valencia isn't there and asks Tyler to try and ruin the dinner.




Note(s): Valencia and Ben start dating.

Guest Star(s): Peyton Borough as Benjamin "Ben" Marshall. Will Evans as Lee Tyson. Karoline Matthews as Lori Love.

45
19
"Best Friends For Fashion"
NYCgleek
NYCgleek
March 28, 2015
219
2.7

When Valencia tries to befriend a mean designer in order to get dibs on a brand new dress.

46-47
20-21
"CEElebrity Design"
NYCgleek
NYCgleek
May 2, 2015
220-221
3.0

Shelly gets a chance to design a suit for CeeLo Green for his next concert showcase, but when Val finds out she tries to make one herself just for show and online. But when CeeLo's assistant comes by to get the suit and picks up the wrong suit (the one Valencia designed) by mistake. She along with Shelly, Tina, and Tyler find themselves going around town on a wild goose chase trying to find him. The gang ends up getting thrown in concert prison, falling into a dumpster and even riding horses through the city. When CeeLo ends up liking Val's dress instead and realizing she's Kitty Couture, he ask her to sing with him on stage.

Guest Star(s): CeeLo Green as himself.

Song(s) Featured: Crazy performed by Lisha Jane.

48
22
"Live and In Person"
NYCgleek
NYCgleek
May 16, 2015
222
2.5

When a popular teen talk show host and top teen stylist Austin Aguilera (guest star Christine Ryan) returns to Atlanta. She looks to design a suit for a new model. The model ends up being Tyler. Val goes as Kitty Couture to tell Austin that Tyler is already dressed and sometimes styled by her. The two end up getting locked in the mall at night. Meanwhile, Shelly gets some new furniture that ends up being more shimmery than she is.

Note(s): By the end of the episode Valenica and Austine work aside their differences and realize they have a lot in common and agree to be friends.

Guest Star(s): Christine Ryan as Austin Aguilera.

49
23
"Jealous Couture"
NYCgleek
Wendy Pixer
May 23, 2015
223
3.2

Tina starts to get a little jealous when Valencia keeps ditching her to be Kitty Couture and hang out with Austine and when she goes as Carrie she often feels like a third wheel. Tina decides to make some new fashionable friends who end up driving her crazy. 

Note(s): Austin assures Carrie (Tina) she wouldn't steal her friend and that they all can hang out more and make her more inclusive. 

Guest Star(s): Christine Ryan as Austin Aguilera.

50
24
"Trust Buddy"
NYCgleek
Deli Ramos
September 26, 2015
224
4.2

Val has an important package to be delivered downtown for a fashion show and has to get it there by 5 o'clock, but when she forgets that her and Antonio promised to help Aunt Shelly clean the store for a big walk from a major fashion buyer, she entrust Tina with the package. Tina first thinks that Val never trust her with anything big or serious, so she gets help from Lee to get it across the city, which turns out to be a lot harder than she thought.

Note(s): Valencia and Tina have a big moment discussing how being best friends mean they are able to depend and trust each other, which Valencia isn't use to doing.

Guest Star(s): Will Evans as Lee Tyson.

51
25
"Speaking Out of Color"
NYCgleek
Deli Ramos
October 10, 2015
225
4.4

When Valencia's public speaking skills land her a spot on the debate team, she finds it difficult when the people on the team are more worried about the color of her skin rather than what she has to say. Things make a nasty turn when they start talking about people of color and how they can not be the victims of crimes and discrimination instead of blaming the people that are allowing them to happen. She gets help from Antonio and Tina. Antonio also realizes when  Val is speaking out on something she is passionate about that he still may have feelings for her. Lori takes Antonio out to dinner at the end of the episode.




Note(s): This is the first episode of ANY Wiki Channel show to discuss topics such as police bruilty.

Guest Star(s): Karoline Matthews as Lori Love.

52
26
"American Dreams Part 1"
NYCgleek
NYCgleek
November 14, 2015
226

Ben reveals that he was accepted in the United States Marine Corp, while he is very excited to get in, Valencia is very confused about where they stand. Much to Antonio's enjoyment he is happy about Ben leaving, but is still confused about his feelings for Val. Meanwhile, Val uses Kitty and tries to design some cool shirts and jackets for people and families station over seas, but needs help so she can get Shelly's approval. At the end of the episode Ben and Val get into a fight because applied without even telling her and he ends up storming off. Meanwhile, Tina and Tyler try to figure out a way to get rid of their old couch in order to get a new one without their parents knowing.

Note(s): Ben ends up storming off with and the episode ends with a "to be continued"

Guest Star(s): Peyton Borough as Benjamin "Ben" Marshall. Karoline Matthews as Lori Love.

53
27
"American Dreams Part 2"
NYCgleek
NYCgleek
November 21, 2015
227

Val is upset at work all day and Tina and Aunt Shelly try to make her happy, but nothing seems to be working. When going to an event as Kitty Couture, she is very down and not herself at the press interview. It is only after talking to Antonio that he realizes Valencia is really up set, while he is still confused about where he stands with her-he goes to Shelly for advice, but pretends the advice is for a friend instead of him. She tells him "look, I don't know who the friends are, that need this advice, but if two people are meant to be together, they will be together, but it's not right to let something go down in flames, once the fire is gone, you wait, if something can be rebuilt. Go on ahead" (she's referring to Val and Ben's fight), Antonio realizes he must got to find Ben where he explains that even though he's moving he owes it to her to be honest with her and say goodbye, Ben asks Antonio if he likes her. Antonio replies "if I liked her would I be here now telling you to go back to her?" Ben realizes he makes a mistake and goes to catch Val before he leaves for the airport. When they talk, Valencia realizes for her to keep him from his dream would be unfair and she thinks they should break up, Ben agrees as Val's eyes begin to water and he says "well at least I know you'll have someone here to take care of you" and he looks at Antonio. They hug as he then leaves to begin training. 

Note(s): Val and Ben officially break up. This completes the season 2 arch of Peyton Borough guest starring.

Guest Star(s): Peyton Borough as Benjamin "Ben" Marshall.

54
28
"New Year Couture"
NYCgleek
Oliver Urslin
December 26, 2015
228

When Shelly throws a very exclusive New Years eve party at her boutique Kitty shows up to have a good time and help promote some of her new and upcoming work, but when Tina finds an old bucket list they made of things to do before the New Year, they both must race the clock trying to get everything done in time in order to get good luck for the next year. Antonio and Tyler try to help Rico impress a girl in his class. Meanwhile, while trying to complete a bucket list Val is trying to get her and Tina tickets to one of their favorite bands that they promised to see live before the year is over, but ends up getting in some trouble with secruity. 

Note(s): This is a New Years themed episode and Val and Tina realize they don't need to do things to have good luck because their friendship is proof of good luck. This is also the final new episode of season 2 to air in 2015. 

Guest Star(s): Josh Andrews Jr. as Rico.

55
29
2016
56
30
57
31
58
32
"Promises From A Prom"
NYCgleek
Wendy Pixas
2016
232

Tina wants to go to the prom, but finds out that Lee isn't really into them and can't go due to his dog walking job the same night. Valencia does some medaling and tries to get Lee to ask Tina to go to the prom, but when she ruins things completely their relationship might be over. Val goes online to her Kitty Couture website and makes a message saying "If you truly appreciate someone, you'll step outside of your comfort zone and do things for them" which Lee sees. Valencia helps by designing the perfect dress for the girls to wear to prom together. Lee ends up showing up to the prom and apologizing to Tina. Antonio sees Val enjoying the prom by herself and feels bad and since Lori couldn't make it due to work he asks her to dance. Valencia tells him "ya know even know we aren't together anymore you're still always there when I need you" and he responds "Even if we aren't together, I will always be there whenever you need me" they both are still slow dancing and have a moment where they look into each other's eyes, until all of the dog's Lee tied outside of the school run in and ruin everything.




Note(s): Antonio realizes he wants to be with Valencia again, but does not want to hurt Lori. This is a prom episode.

Guest Star(s): Will Evans as Lee Tyson.

59-60
33-34
"Lost in London"
NYCgleek
D.B. Woodside
2016
233-234

When Aunt Shelly gets invited to a special party by one of her old colleagues who is now a famous fashion designer living in London, by the name of Stella Goldburn, she takes a liking to Valencia and her talent, she offers her a paid internship by her side working with Valencia to help launch her own line under Stella's management. Shelly then gets mad and feels like Valencia is betraying her. Valencia tries to take some time to think it over, Stella thinks it'll be a great idea to let 2 of her models wear two of Valencia's original designs that haven't been sold at Shelly's boutique yet in the fashion show for her upcoming line. Valencia goes out in London to get some inspiration for her line. Meanwhile, Antonio tries to call Lori to explain his feelings that he still has for Valencia over the phone, however when her phones dies he leaves a message, but when Lori surprises him and tells him Val called her to be one of the model's in the fashion show, he tries to get help from Tyler to help delete the message. At the end of the fashion show, Valencia and Tina have a heart to heart because Valencia is deciding to stay in London for the summer and take the internship. Lori eventually hears the message and talks with Antonio he breaks up with her only to find he is too late and Val decides to stay in London to further her career and Aunt Shelly admits she is proud of Valencia and supports her decision. 




Note(s): This is the season two finale and the second finale to take place outside of Atlanta, the first being the season one finale "Mystery in Manhattan"-- Antonio and Lori break up, Valencia relocates to London for her internship.
Season 3
Variety announced Wiki Channel had renewed the series for a third season that would air in the fall of 2016 following the remaining episodes of season 2 scheduled to air early 2016.
International Release
Community content is available under
CC-BY-SA
unless otherwise noted.