Luke & Lauren



"Luke & Lauren" Logo.

Genre:
Teen sitcom

Fantasy
Supernatural

Created by:
NYCgleek
Starring:
Marcus McCloud


Shelly Yanes
Katy Young
Kelly Lloyd

Theme Music Composer
Kris Allen
Opening Theme:
"Better With You" performed by Marcus McCloud
Country of origin:
United States
Original language(s):
English
No. of seasons:
1
Production
Executive producer(s):
NYCgleek

Nutter Butter

Camera setup:
Videotape (filmized); Multi-camera
Running time:
24 minutes, 46 minutes for specials
Production company(s):
Wiki Channel Productions

City Girl Entertainment

Production Location(s):
Wiki Center Studios.

Hollywood, California

Show Location(s):
Malibu, California
Broadcast
Original channel:
Wiki Channel
Picture format:
480i (SDTV)

1080i (HDTV)

Audio format:
Stereo
Original run:
November 29, 2013
Luke & Lauren is a brand new half hour Wiki Channel Original comedy series. It is also the first Wiki Channel Original Series to feature to lead roles The series was originally thought of as "Luke & Lola" but ulitimately changed due to the creator's (NYCgleek) vision, plus the creator thought the name Lauren sounded nicer in the title. The name Lola was given to a character in an upcoming sci-fi/horror original film coming to the Wiki Channel titled "ZAYN". New episodes air on Friday nights at 8:30 on Wiki Channel in early 2015 and now air at 9:00pm instead due to the addition of "Leslie Wireless" on the Friday timeslot.
Overview
The series follows two high school sophomores who live in Malibu, California that are not friends at all, that is until one they both end up getting detention and realize that a journal they found is actually magic. Whenever they write something down in the journal, words magically appear that give them a statement, message, or response to whatever they wrote down. Now it doesn't always give the answers they want, but the journal is sort of looking out for the two guiding these two newly friends through high school, along with getting them into some crazy adventures along the way. The series was mentioned in the Wiki Times, the article written by Joyce Monroe stated "..the series is kind of like the iPhone's Siri, but way more interactive. I definitely think that this series will be a great addition to the Wiki Channel. Both Luke and Lauren have characteristics that I believe both male and female viewers will love. Though all of the characters having some type of popularity in their own groups of interest isn't really normal, it still adds a bit of reality to the show. Meaning we are all popular with our own people or clique so to speak. I almost kind of wish there was a magic journal that helped me while I was in high school."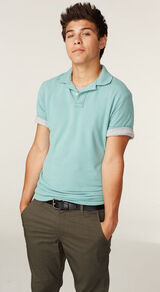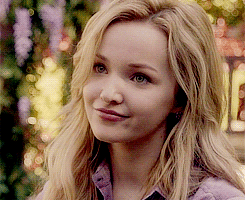 The show was picked up for a second season. Creator NYCgleek, promises to show more friendship and have funnier situations during the second installtion of the series.
Main Cast
Series Overview
Episodes
Season 1
The first season of Luke & Lauren was order for a total of 19 episodes which will premiere August 31 as a part of the channel's new saturday night line-up. Confident the first season will be a success, Wiki Channel extended the series, this would then count as a second season which according to NYCgleek has 26 episodes. 
Series
#
Season
#
Title
Written by
Directed by
Original air date
Prod.
code

U.S. Ratings (in Millions)

1
1
"Lies & Life Lessons"
NYCgleek
David Deluise
November 29, 2013
101
3.7

When popular jock Luke accidently gets framed with good girl Lauren, the two end up detention. While in detention the two realize that they have a magic journal that reveals answers and responses to life's mysterys. The two now must use the journal to find out who set them up and get escape from detention. 

Note: This episode is a part of the 2 episode premiere. Which features two different episodes of "Luke & Lauren".

2
2
"Diaries & Dire Needs"
Kevin Kopelow and Heath Seifert
Joel Zwick
December 6, 2013
102
4.0

When Luke and Lauren both realize the diary is a little to much for just the two of them, they share it with Sasha and Riley, this however complicates things.

Note: This episode is a part of the 2 episode premiere. Which features two different episodes of "Luke & Lauren".

3
3
"Bees & Bad Situations"
Shelley Jensen
Danny Zuko
December 13, 2013 
103
3.3

When Luke and Riley get assigned to makewatch over bee's for a class project they accidently let them out in Lauren's bedroom. Now they have to figure out a ay to capture back the bees so they can get a good grade on their assignemt and save Lauren's room. 

Note: This episode is part of the "Bee My Valentine Week" airing in 2014 on Wiki Channel. Lauren gets her new bedroom that is featured in a lot of episodes after this one.

Guest Star:

4
4
"'Christmas & Charoles"
NYCgleek
Shelley Jensen
December 20, 2013
104
4.0

Lauren writes an amazing play for the school's winter musical about the joys of Christmas, but feels bad when the plays opening night is the same as the school's food drive for the homeless. Luke and Sasha plan to sing Christmas Charoles around school to make money to donate.

Note: 

Absent:

Guest Star:

5
5
"Rileys & Roles"
Jessie1010 and NYCgleek
David Israel
January 3, 2014 
105
2.3

When Riley asks the journal if he'll get the starring role in the school play, the journal tells him a confusing answer. To ensure that he gets the role, with the help of Lauren, Riley takes the answer in every context possible and does different crazy things that may make him get the role. Meanwhile, Sasha helps Luke pick up cheerleaders.

Note: The confusing answer is "If you give a pig a parsnip."

Absent:

Guest Star:

6
6
"Red & Read"
NYCgleek
NYCgleek
January 10, 2014 
106
4.1

When a new band named "Red Hammer" comes to Malibu, the gang gets tickets to attend his concert. But when Luke gets another bad quiz grade, his parents tell him he must get at least a B on his next test to attend the concert. He needs a certain book to get a good grade on the spelling test, but they find trouble when the book is not available anywhere. Lead singer, Red (of Red Hammer) has a copy of the book and the gang must find a way to get it before Luke's test.

7
7
"Bets & Bravery"
NYCgleek
Ryder Lee
January 24, 2014
107
2.2

When the magic journal tells Lauren to have more fun with her life. Lauren tries to be more fun to a win a bet and prove to Luke and Riley that she's not all about school and work. Meanwhile, Sasha gets a job at a hot dog place (much to her dismay) and tries to keep it without getting rude with customers in a bet she made to Lauren that she can be nice to everyone. Finally Luke and Riley make a bet to the girls that they can't go a week without breaking something.

Note:

Absent:

Guest Star:

8
8
"Journals & Justice"
Nutter Butter
Mikey Ryan
January 31, 2014
108
4.4

When Sasha's poem is stolen and submitted to the school newspaper anonymously, Sasha asks the journal who did it. When the answer is "Ask Riley", Sasha immediately assumes that Riley is the one who did it, and ignores Riley for the rest of the week- even though Riley doesn't know why. Sasha and Riley not getting along is ruining Luke and Lauren's friendship as well, so they try to figure out what the journal meant.

Note:

Absent:

Guest Star:

9
9
"Dating Rules & Dating Ghouls"
NYCgleek
Lucy Lexington
February 7, 2014
109
3.2

When Luke begins dating a girl the journal doesn't think is the best choice for him, Luke ignores the journal, he then has a dream that everyone is zombies, ghost, goblins, and ghouls. In his dream the journal is now a magical ghost and instead of writing in it, they ask it questions.

Note:

Absent:

Guest Star:

10
10
"Tricks & Trouble"
Austin9393
Mark Taverns
February 21, 2014
110
3.4

When Luke gets kicked out of the soccer team, he must track down who's behind it and get his place on the team back with help from the magic journal, but in order to do it, he needs to go undercover.

Note:

Absent:

Guest Star: 

11
11
"Grades & Gifs"
Jessie1010
Shelley Jensen
February 28, 2014
111
5.0

When Lauren ends up staying up too late working on a project, she realizes she forgot to study for her math test. To make sure she gets an A, she uses the magic journal to get the answers to the test. Lauren hates doing the wrong thing but she is convinced the answers the journal gave aren't 100% right so she uses them anyway. But when the answers end up being completely accurate and Lauren gets an A, she feels guilty and tries in every way possible to bring her grade down in math class to make up for it. Meanwhile, Riley and Luke try to make a gif of themselves, hoping it will go viral on Fumblr.

Note: Fumblr is a parody of Tumblr.

Absent:

Guest Star:

12
12
"Artsy & Artie"
NYCgleek
David Israel
March 9, 2014
112
3.6

When the journal inspiries Lauren to enter the art show downtown LA, she makes a master piece that is sure to win and intrust it with Luke, but when Luke's rival Artie and him decide to hold a soccer ball kick off to see who can kick the best they accidently ruin Lauren's master piece. Now Luke, Sasha, and Riley try to fix it before the big art show without Lauren finding out. 

Note: This is the first appearance of Artie, who is on the soccer team with Luke. 

Guest Star: Austin Edwards as Artie.

13
13
"Leprechauns & Luck"
Lucy Lockheart
NYCgleek
March 16, 2014
113
2.0

Lauren is excited to celebrate St. Patrick's Day and get in touch with her Irish culture. The problem is, she has a deadly fear of leprechauns. So she'll be able to finally celebrate the day without being paranoid of leprechauns, Lauren enlists the help of Luke, Sasha, Riley, and the journal to help her get over her fear.

Note:

Absent:

Guest Star:

14
14
"Confiscations & Catastrophes"
NYCgleek
Ryder Lee
March 30, 2014
114
2.6

Luke and Lauren fear that the secret of the journal is threatened after Luke gets it taken away by his math teacher, Ms. Nooke, after using it in class when he was supposed to be doing work. The four friends must now do everything in their power to get it back.

Note:

Absent:

Guest Star:

15
15
"Comebacks & Campaigns"

Michael O'Conner

Ryder Lee
April  6, 2014
115
2.4

Luke gets kicked off the soccer team after he gets another detention. He then enlists the journal's help to get back on the team. Meanwhile, Lauren wants people to attend her "Save the Bears" campaign day so she uses Luke and Riley's Fumblr fame from their viral gif to catch people's attention.

Note:

Absent:

Guest Star: Austin Edwards as Artie.

16
16
"Beatles & Beetles"
Jessie1010 and NYCgleek
Danny Zuko
April 13, 2014
116
3.4

When Lauren struggles to find a good idea for the music festival, the book takes her and the gang back in time to meet one of tge most popular music group, the Beatles, this is later to be revealed as a dream. Luke tries to help Sasha conquer her fear of bugs so the two of them can enter a game show called "Scare Show"

Note: "Scare Show" is a parody of fear factor.

Absent:

Guest Star:

17
17
"Pizzas & Pittas"
NYCgleek
Mark Taverns
April 20, 2014
117
2.9

The gang helps an old pizza place keep up business so it doesnt get shut down. With hep from the journal they learn how to manage finaces.

Note:

Absent:

Guest Star:

18
18
"Little Brothers & Little Worries"
NYCgleek
Mark Taverns
April 27, 2014
118
3.2
Sasha and Lauren plan a special Saturday night out but then Sasha is stuck babysitting her little brother, Kaden. Lauren has Luke and Riley takeover so she can still hang out with Sasha. But Sasha has trouble focusing on the night out with Lauren because she's worried the boys won't be responsible enough to take care of Kaden.

Note:

Absent:

Guest Star: Railyn Chandler as Kaden

19
19
"Translations & Transfers

"

NYCgleek
Mark Taverns
May 25, 2014
119
5.1

The magic journal tells Luke & Laurn that someone will be leaving, this becomes bad news when Sasha's parents consider moving to Texas. Meanwhile, a new soccer prodigy from Europe joins the team that Luke is on and quickly becomes very popular around the school, and tries to take Luke's place as captain.

Note: This is the season finale. Sasha ends up moving to a new street called "Texas Drive" and is not leaving town.
Season 2
Luke & Lauren was officially renewed for a second season during their first season's fun. The season will consist of 26 episode, bringing the series episode to a total 45 episode by the end of the second season run.
Series
#
Season
#
Title
Written by
Directed by
Original air date
Prod.
code

U.S. Ratings (in Millions)

20
1
"Slushies & Plushies"
NYCgleek
David Deluise
August 8, 2014
201
4.0

Riley creates a slushie stand in order to make some money and sastify hot people down at the beach during a series heatwave, but when a rival slushie stand makes their way onto the malibu beaches the gang works together in order to drive them out of business. A big human sized plushie doll is walking around the beach and everyone tires to figure out who is inside. When they use the journal to try and figure out who is inside it doesn't respond to them which leaves them to figure it out on their own. It ends up being someone from the rival food truck spying on them in order to find out their slushie flavors.

Note: This is the season 2 premiere.

21
2
"Triplets & Trumpets

"

NYCgleek
Mark Taverns
August 22, 2014
202
3.2

When Luke offers to watch his neighbors kid and walk them to their orchestra performance, he doesn't realize he is watching triples and ends up losing two of them and askes the journal for help on how to find them. Lauren is the one teaching the children's orchestra lesson and has a hard time stalling the show while Luke find the three trumpet players. Riley and Sasha split up with Luke to help find the triplets.

22
3
"Birthdays Cakes & Party Mistakes

"

Heatherblast9 and NYCgleek
Mark Taverns
Setpember 19, 2014
203
2.0

The gang plans a surprise birthday party for Sasha, but since she thinks that they had forgotten, she asks the journal if they had. When she finds out what they are doing, she tries to indirectly tell them how to throw it to make it her perfect party without them knowing. Things make a turn for the worst when the cake explodes at the party.

Note: This is the first time Sasha uses the journal by herself.

23
4
"Cafe & Coffee

"

NYCgleek
Cory Cockrhan
October 8, 2014
204
2.7

When a new coffee shop/cafe named the "The Waterfall Cafe" opens up downtown, everyone in town gets addicted to it, becuase of the nice girl name Olivia (Julia Harkens) that runs it. The book informs the kids that everything is not what is seems with Olivia, which makes them try to snoop around and find out what's going on, this becomes hard when she is nice and compliments Lauren on her writing, Luke on his soccer skills, Sasha on her outfits, and Riley on his sketches. During soccer practice Luke gets hit in the head with a ball, when he wakes up, Luke then starts to believe she is brainwashing everyone through the coffee drinks and such, and runs away becauseof his friends trying to attack him. Right before Olivia tells everyone to get him, he screams and he suddenly wakes up again and it was all a dream, and Olivia is just a nice perky girl. Meanwhile, Riley is being blocked from going into his favorite comic book store by a bully and keeps avoiding him, until he finally decides to stand up for himself and speak out.

Note: This is the beginning of a new hangout for the group. "Waterfall Cafe", this episode airs at a special day and time due to Stand Up Week on Wiki Channel.

Guest Star: Julia Harkens as Olivia.

24
5
"Part-Time & Parting Time

"

NYCgleek
Mark Taverns
October 16, 2014
205
3.0

During the october season, Olivia and some of the other workers are getting the place ready for Halloween,but when one of the new workers, Jackie (Liberty Dillon), is really bad and ends p being the managers daughter. Which the gang finds out from the book before Olivia tries to fire her. Now Luke, Lauren, and Riley try to help Olivia in getting Jackie to quit so that she Olivia doesn't have to fire her, which ends up being a harder task inwhich they thought. Lauren tries to join a yoga club, but realizes it's not as easy as she intended.

Note:

Guest Star: Liberty Dillon as Jackie, Julia Harkens as Olivia.

25
6
"Lauren & Luke (part 1)

"

NYCgleek
Shelly Jensen
November 21, 2014
206
3.1

When Lauren starts to get more attention around school than Luke after winning a song writing contest for a popular movie called Boy of the World about a kid who saves the world, getting to record her song professionally and meeting the famous actor Dyson Jett (Riley Sun) who stars in the movie, he starts to feel a bit of competition when kids around school start flocking to her, especially guys and may even be jealous of the new actor that she is spending her time with. Luke askes the journal to do at the end of the episodes and it says "act on your emotions or do nothing at all" before Luke does anything "To Be Continued" appears on the screen and the episode goes off.

Note: Luke questions if he has romantic feelings for Lauren.

Guest Star(s): Riley Sun as Dyson Jett.

Song(s) Featured: "All About You" by Shelly Yanes.

26
7
"Lauren & Luke (part 2)

"

NYCgleek
Mark Delorosa
November 28, 2014
207
4.2

Dyson ask Lauren on a date and Lauren asks Sasha what she should wear. Luke is struggling to confess his crush for Lauren, but when he is thinking out loud. Sasha over hears him and he makes her promise to keep it a secret from both Lauren and Riley. Dyson and Lauren go on their date at the Waterfall Cafe and Luke tries to sabotage it, until he falls in through a window and crashes a salad bar embarrassing himself and Lauren. Olivia helps Luke clean himself off before Dyson later confronts Luke, letting him know it's obvious that he likes Lauren (Luke tries to deny it at first but later comes clean) and he tells him and Lauren talked about him saying he was one of her most important friends. He promises Luke not to tell Lauren that he likes her and says he has to go shoot a new movie and tells Luke he should go for it. Dyson later tells Lauren he has enjoyed hanging out with her and that he has to get back to work in Canada. When Lauren tells Dyson "I don't think I'll ever find a guy as cool as you", Dyson responds "you will and he might even be closer than you think", he hugs her and walks away before Luke comes in to apologize. 

Note: Luke realizes he has feelings for Lauren. Luke doesn't tell Lauren he has feelings for her and neither does Sasha. Lauren and Riley are still unaware.

Guest Star: Riley Sun as Dyson Jett. Julia Harkens as Olivia.

Song(s) Featured: "All About You" by Shelly Yanes.

27
8
"Freaks & Geeks

"

NYCgleek
Phil Lewis
January 16, 2015
208
3.0

Nerd day approaches at school and following the whole Dyson Jett fiasco, Lauren makes some new friends. Now wondering if he likes her, Luke begins to act a tad different around her by calling her "dude" in attempt to stop his feelings. Sasha tries to help him out a few times by punching him every time he calls Lauren a dude, which Lauren doesn't like being called. Riley tries to win the most school spirited award with his awesome nerd costume, but has problems when Olivia has a better costume than his. Luke asks the journal how to play if safe and remain friends with Lauren without getting all weird. The journal simply responds to go with his gut. By the end of the episodes Luke realizes that he is just acting weird and stops calling her dude as much, and Sasha reassures him that she won't tell his secret, which she finds hard with Lauren being her best friend. This brings them (Luke and Sasha) closer as friends as well.

Guest Star: Julia Harkens as Olivia.

28
9
"Back to basics & Basket cases

"

NYCgleek
David DeLuise
January 23, 2015
209
2.6

The gang volunteers (against their will) by the school principle to join a Big Brother & Sister program to help younger kids. Luke asks the journal who he should help and a page rips out and lands on someone. Luke gets a science genius kid named Spencer (guest star Ryan Diggs) who has trouble fitting in due to him being smarter than everyone else and tries to help him be a normal kid by trying to teach him soccer, showing him how to talk like a kid, etc. This backfires when he accidently kicks a ball into the building and break a window, he messes up on his slang and other funny situations. Meanwhile, Lauren and Sasha get a girl named Dolly (guest star Aria Washington) who appears to be a perfect angel, but ends up being a total bad girl who tries to blackmail them and say she was hurt if they don't follow all her commands. She ends up getting her just deserts by the end of the episode. Last, but not least, Riley tries to help organize goodie baskets for the kids, but the instructor is a little to specific about how she wants them made.

Guest Star: Ryan Diggs as Spencer. Aria Washington as Dolly.

29
10
"Journeys & Journals

"

NYCgleek
Shelley Jensen
January 30, 2015
210
1.7

Luke still questions feelings towards Lauren and asks the journal what to do again only to be told to follow his heart once again. Lauren and Sasha plan to relive childhood fun and have a slumber part, but find trouble getting girls to participate in what use to be really fun for them.

30
11
"Romoes & Romances

"

NYCgleek
NYCgleek
February 13, 2015
211
2.2

When the school play Romeo & Juliet is casting, Lauren goes out for Juliet and asks the journal who would make the right Romeo. The Journal tells them that Luke should audition, who is doesn't want to until he finds out there is a kissing scene and when Sebastian (guest star Skylar Parker) a very talented actor of the school wants the role to kiss Lauren due to him liking her and he tries make Luke jealous, he tries his best to get the role from him even though he isn't the best actor. Riley takes his hand at directing the school play and goes a little crazy with power. Sasha tries to support everyone and not say anything rude all week. Luke worries when Sebastian is a great actor and sees that Riley likes him a lot and fears he may not get the role due to Riley wanting the play to be perfect and just because Riley is his friend. Luke ends up crashing the play during the opening night and him and Sebastian get into a fake sword fight on stage, where Luke wins. Luke ends up kissing Lauren in the play, where Lauren realizes there might have been sparks. 

Note(s): This episodes airs at a special time, 7:30 instead of the normal 8:30 due to the premiere of the WCOM, "Too Little Too Late".

Guest Star(s): Skylar Parker as Sebastian.

31
12
"A little change & A little strange

"

NYCgleek
NYCgleek
February 27, 2015
212
3.0

When Olivia needs help running the shop all night when her co-worker calls out late, Luke works out a deal with the manager to help out for the night and get paid to help Olivia. Things go great when the two of them start working together and even when they forget to put the lid on the blender and everything flies all over the place. Later they clean up and talk about things after they close up. Meanwhile, Riley, Sasha, and Lauren try to start a charity to donate clothes to people that don't have them and people in need. When Luke & Olivia are finished cleaning up, they are sitting on a couch at the cafe and begin talking, after the charity is done Lauren goes to get Luke and tell him the gang is going to see a movie, quickly back at the cafe Olivia and Luke have a touching moment and they kiss, but as soon as they do Lauren walks in and the episode ends.

Guest Star(s): Julia Harkens as Olivia.

32
13
"Affections & Aftermath 

"

NYCgleek
NYCgleek
March 6, 2015
213
2.7

Picking up right after where they left off, Lauren excuses her self and apologizing for interrupting. Luke who is now confused looks generally upset and Olivia apologizes and leaves. Sasha later confronts him saying "You like Lauren and yet you're smacking lips with Olivia?" Meanwhile Riley needs help with his Algebra homework, but Lauren can't seem to focus. Luke later talks with Olivia and she says "it's obvious he likes Lauren" which Luke denies and the two agree to take things slow and Luke asks Olivia out on a date. At the end of the episode Luke and Lauren talk and Lauren is happy that Luke has found a girl, and says she was just upset because seeing Luke and Olivia has left her thinking about Dyson, but she is happy for Luke.

Note(s): This is the second part to the previous episode.

Guest Star(s): Julia Harkens as Olivia.

33
14
"First Dates & First Place

"

NYCgleek
NYCgleek
March 20, 2015
214
2.9

When a poetry slam contest opens up Waterfall Cafe both Lauren, Olivia and Riley want to win first place, but things seem to get confusing when Lauren wants to win a little more than she leads on. Luke is also planning the first date for him and Olivia which seems to be hard. 

Guest Star(s): Julia Harkens as Olivia.

34
15
"Spring Flings & Singing Things

"

NYCgleek
NYCgleek
April 3, 2015
215
3.0

As the spring fling quickly approaches the gang all tries to get dates in order to attend. Riley is performing a one man show and Sasha and Luke both convince Lauren she should perform there and sing. Luke asks Olivia to be his date, while Lauren keeps rejecting guys and thinking they're not right. Lauren talks to Sasha and realizes she may have small feelings for Luke, but when Luke goes to the dance with Olivia they both realize he still has feelings for Lauren and he tries to tell her, but after she performs her song Luke tries to run up and tries tell her the feelings he has for her, but things go south when she has already invited Sebastian to the dance and he feels it is too late. Sebastian tries to secretly rub it in Luke's face.

Note(s): Luke and Olivia end their dates and agree to just be friends. Lauren starts hanging out with Sebastian.

Guest Star(s): Skylar Parker as Sebastian. Julia Harkens as Olivia.

Song(s) Featured: "You, Me and the Beat" performed by Shelly Yanes.

35
16
"Riley's Rad & Journal's Bad

"

NYCgleek
NYCgleek
April 10, 2015
216
1.9

Riley discovers the magic journal is so good at helping the kids that he decides to set up a fortune telling booth in order to make money for a new gaming consule for him and Luke. He quickly gets carried away, and the journal begins giving him bogus fortunes in order to teach him a lesson. Meanwhile, Sasha tries to break down the small awkwardness between Luke and Lauren with a trip to the school pep rally.

36
17
"Bonds & Bands

"

NYCgleek
NYCgleek
April 17, 2015
217
2.1

A new band starts to play their music around school and Luke quickly gets upset when they start playing EVERYWHERE at school, meanwhile Riley and Sasha try win a new bike.

37
18
"Beauty Queens & Backtrack Scenes"
NYCgleek
NYCgleek
May 1, 2015
218
1.85

When Lauren discovers that Sasha use to be a beauty pageant queen back in her childhood, Sasha shows the gang all of her trophies only to realize she is missing one. Finding a small technicality in the rule book, she enters in a 9-11 age beauty pageant contest in order to win the trophy she never did. But when 10 year old Maddie Cooper (guest star Gabriella Dawson) who has never lost a pageant looks to compete Sasha finds trouble with winning. Meanwhile, Luke and Riley are trying to film a crazy stunt video to make it on their favorite tv show and over hear the judges saying none of the girls look pretty enough and catch it on camera. After showing it to Sasha and Maddie they lose hope, but enraged Lauren makes a song to perform with both Sasha and Maddie at the talent course to prove that no one can determine what makes a girl beautiful. Along with a speech from Lauren.

Note(s): This is the first time Katy Young has sung on the show. Sasha and Maddie end up both winning the trophy and Sasha decides to give it to Maddie.

Guest Star(s): Gabriella Dawson as Maddie Cooper.

Song(s) Featured: "What a Girls Is" performed by Shelly Yanes, Katy Young, and Gabriella Dawson.

38
19
"Growing Up & Going Down

"

NYCgleek
NYCgleek
May 15, 2015
219
2.0

The gang opens the journal to discover they haven't been using it lately and realize they've been growing up without it. They then decide to use the journal to see what they will be like as adults. When the journal takes a while to answer they all imagine what they will be doing as adults and how their friendship will have changed. Luke and Lauren imagine themselves without being in relationships, but in their dream sequence they obviously still have some chemistry.

39
20
"True Love & True Lies

"

NYCgleek
NYCgleek
June 12, 2015
220
3.0

When Lauren and Sebastian start planning for prom. Luke asks the journal if Lauren still or does have feelings for him, but the journal once again does not answer right away. When Lauren finds out that Luke was trying to ruin her prom with Sebastian. She is upset and wants to know why. Meanwhile, Sasha tries to find a date who isn't to afraid to speak her mind and put up with her. Riley asks out a new girl who is totally into the same stuff he's into. Her name is Kayla.




Guest Star(s): Skylar Parker as Sebastian. Karli James as Kayla.

40
21
"Double Dates & Double Takes

"

NYCgleek
NYCgleek
June 19, 2015
221
2.1

When Lauren, Sebastian, Riley and Kayla all plan a double date. Luke is tedious to go and find out what's really going on. So he invites Sasha and makes her pretend to be his date, which isn't cheap for Luke. Sasha breaks her promise and tells Lauren that Luke likes her, and makes Lauren promise not to tell him, which changes everything. Kayla brings a lot of her weird games with her to the dinner, which Riley finds kind of weird at first.

Guest Star(s): Skylar Parker as Sebastian. Karli James as Kayla.

41
22
"Model Dreams & Molding Schemes

"

NYCgleek
NYCgleek
August 14, 2015
222
2.7

The journal tells the kids that one of them is coming up on a life changing oppurtunity.

Sasha takes an interest in modeling when asked to model last minute for one of the replacement models. Meanwhile, Lauren has trouble when she starts to become jealous of Sasha's new found popular model friends and tries to fit in time with her. Meanwhile, Lauren encourages Luke and Sebastian to try to hang out and become friends--Luke uses this as a chance to find a flaw that Sebastian may have.

Note(s): Sasha begins modeling.

Guest Star(s): Skylar Parker as Sebastian.

42
23
"Haircuts & Bear Butts

"

NYCgleek
NYCgleek
TBA
223

The journal tells Sasha to follow her heart.

When Sasha gets a a full modeling scholarship in New York, she has trouble deciding if she really wants to cut her hair for her test shoot, because if she doesn't make it her hair will already be cut. Meanwhile, Riley goes undercover as the rival's school's mascot (the bear) and tries to find out why Kayla is acting different and what happened at her old school, but ends up getting kidnapped right before Luke's big game.

Note(s): Sasha ends up getting her hair cut and takes the test photoshoot.

Guest Star(s): Karli James as Kayla.

43
24
"Leaps of Faith & Fear of Face(s)"
NYCgleek
NYCgleek
TBA
224

The journal tells the kids that taking a risk is scary, but in life it is sometimes needed.

Sasha gets offered a big time modeling gig at the end of school year, but if she takes it, she will have to finish her next year of high school in New York city and traveling; she struggles with the decision. Meanwhile, Luke tries to conquer his fear of clowns.

Note(s): Sasha decides to go to NYC at the end of the school year.

44
25
"Spring Breaks & Heart Aches

"

NYCgleek
NYCgleek
TBA
225

The journal tells Luke he has a storm coming.

The gang goes to spring break to Santa Monica with Luke's family. Lauren brings Sebastian, and Riley brings Kayla, Sasha is ready to take some great photos on the beach. When Luke meets a girl named Trina (guest star K.C. Ryan), he ask Lauren for help on how to impress her where she realizes she may actually have feelings for him. Luke is confused with the storm message afgter the beach is clear and he meets his new girl, the journal was referring to later on at prom.

Guest Star(s): Skylar Parker as Sebastian. Karli James as Kayla. K.C. Ryan as Trina.

45
26
"Prom Problems & Poor Promises

"

NYCgleek
NYCgleek
TBA
226

The journal tells the kids that three of them are at a cross roads and need to pick the road in which makes them the happiest:

Right before prom, Trina tells Luke she is happy of all the fun times they have been happen, and questions if he likes Lauren, which he denies. Meanwhile, Sasha is told she has to leave to New York the morning after prom and is ready to have one final bash with her friends at prom. Lauren is as happy for prom as she was at the beginning of the school year and Sebastian thinks he knows why. Riley plans to have his first kiss with Kayla, but is feeling a big nervous, which has never happened to him before. At the prom Lauren is dancing with Sebastian who gets a bit upset because she isn't focused. Luke decides to sing a song called "Miss Me" which he told everyone he made up for Sasha leaving, but during the performance he is looking at Lauren the most, which Trina happens to notice. At the end of the number, everyone is clapping and Luke gives a speech about how Junior year was awesome and thanks his beautiful date, everyone is shocked when Luke says Lauren's name by mistake and Trina runs out of the gym.

Note(s): This episode is the season 2 finale and ends on a cliff hanger.

Guest Star(s): Skylar Parker as Sebastian. Karli James as Kayla. K.C. Ryan as Trina.

Song(s) Featured: "Miss Me" by Marcus McCloud.
Music From The Series
"Better With You (Theme Song to Luke & Lauren)"  performed by Marcus McCloud (Wiki Channel: Ready 2 Rock soundtrack). 
"All About You" performed by Shelly Yanes (Single). - Featured in: Season 2, EP: 6-7.
"You, Me and the Beat" performed by Shelly Yanes (Single). - Featured in: Season 2, EP: 15.
"What a Girl Is" peformed by Shelly Yanes, Katy Young, and Gabriella Dawson. - Featured in: Season 2, EP: 18.
"Miss Me" by Marcus McCloud. - Featured in: Season 2, EP: 26.
International Release
Contract
Luke & Lauren Season 1 Contract
---
Original number of episodes: 13
Season extension amount: N/A
Total episodes: N/A
Specials: N/A
If the series creator goes inactive Jessie1010 will take over.
If the back up users go inactive, the show will end where he/I left off..
Filming Dates: N/A
Notes: N/A


Threads
:
1
Community content is available under
CC-BY-SA
unless otherwise noted.