The Aca-Girls has ended its run.
The Aca-Girls

"The Aca-Girls" Logo.
Genre:
Teen sitcom

Musical sitcom

Created by:
Mrs.NiallHoran13
Starring:
Marley Michele
Theme Music Composer
Mrs.NiallHoran13

Nutter Butter

Opening Theme:
"Unwritten" performed by Marley Michele
Country of origin:
United States
Original language(s):
English
No. of seasons:
1
No. of episodes:
30 (19 aired)
Production
Executive producer(s):
Mrs.NiallHoran13

Nutter Butter
NYCgleek

Camera setup:
Videotape (filmized); Multi-camera
Running time:
24 minutes, 46 minutes for specials
Production company(s):
Wiki Channel Productions

the Rocka-pella Company

Production Location(s):
Wiki Center Studios.

Hollywood, California

Show Location(s):
Chicago, Illinois
Broadcast
Original channel:
Wiki Channel
Picture format:
480i (SDTV)

1080i (HDTV)

Audio format:
Stereo
Original run:
December 1, 2013 - April 18, 2014
The Aca-Girls is a former Wiki Channel original musical-comedy series. The series was created by Mrs.NiallHoran13 for Marley Michele, who also stars in the series as the lead character Marley. The series was picked up by the Wiki Channel and will start filming during the summer for winter premiere. This was the first Wiki Channel series with a music theme. It was originally a book series. More info and some of the books can be read here. On November 29th 2013, the Wiki Channel announced that they were ordering 16 more episodes for season one, bumping the season one order up from 14 to 30. On December 8th 2013 the Wiki Channel announced that they would not be renewing the series for a second season. Show star, Marley will be starring in a Wiki Channel Original movie and be a part of a brand new series in 2014. New episodes of The Aca-Girls air on Fridays at 9:00 on Wiki Channel.
The series was on a hiatus as of February 2014. On Friday, June 13, the series was officially cancelled by the Wiki Channel. It was comfirmed by Wiki Channel reps that the remaining 11 epsiodes would be available to watch via online and dvd.
The series follows Marley, a normal 14 year old girl has a love for music, along with her two best friends Cassidy and Eleanor. When the three find out they sound great together they start an Acapella girl group "The Aca-Girls". Throughout the series, they go on crazy adventures as a band, finding new members and of course, the small little romances. Almost each episode features music that is either an original song or a cover performance. The background music, sounds and beats are all done acapella, hence the title, "The Aca-Girls". Although some songs feature actual background music. The music and style of some of the performances have been compaired to the Dalton Academy Warblers (a show choir team from the hit FOX series "Glee").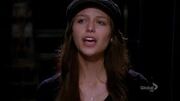 Main CastEdit
Marley Michele
as
Marley King
-
Marley is the 14 year old protagonist of the series and the leader of the
Aca-Girls
. She has very big dreams and a very big talent to back them up.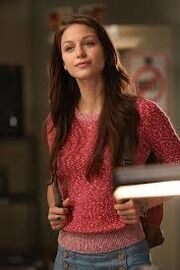 Ophelia Carraway as Cassidy Northwest - Cassidy is one of Marley's best friend who is very smart and does well in school. She can be kind of nerdy and dorky at times, but she is a very talented singer.

Percilla Gold
as 
Eleanor Woods 
-
Marley's boy crazy best friend. Eleanor can be a bit hyper and random at times, nevertheless her voice is a vital part to the team and she always tries her best to help her friends.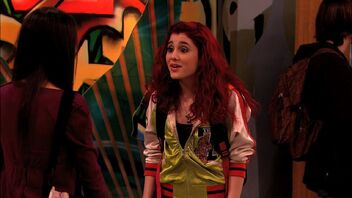 Bryce Davis as Lane King - Lane is Marley's little brother and assistant of the band.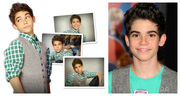 Kelly Lloyd as Marcus Northwest - Marcus is Cassidy's big brother, Lane's idol and happens to be manager of the band.

Shaynene16 as Lucy King - Lucy is Marley'sr adoptive sister who is 14 and a member of the band.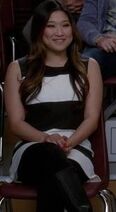 Recurring CastEdit
To see the full list of recurring cast memebers from "the Aca-Girls", click here.
Series OverviewEdit
Season 1
The first season of "the Aca-Girls" was picked up by the Wiki Channel on June 7th, 2013 for a total of 14 episodes to complete the first season order. On December 8th, Wiki Channel ordered 16 more episodes to complete the season 1 order, bumping the episode list for season 1 from 14 to 30.
Series
#
Season
#
Title
Written by
Directed by
Original air date
Prod.
code

U.S. Ratings (in Millions)

1
1
"Aca-Pilot"
Nutter Butter
December 1, 2013
101
3.7

Marley and her two best friends, Cassidy and Eleanor decide to start a musical girl group called the "Aca-Girls". However they later find that being in a group is a lot of work and try to find a manager to manage them. This makes the girls quickly realise that being in a band is not as easy as they hoped. 

Guest Stars: Ariana Grande

Song(s) Featured: "The Way" by Ariana Grande (feat. Mac Miller) and "Stronger" by Kelly Clarkson.

2
2
"Aca-Fella"

Mrs.NiallHoran13, NYCgleek and Jake Farrow

Joel Zwick
December 8, 2013
102
2.9

Marley sings for a guy she has a crush on.

Guest Stars: Niall Horan as Logan Mitchell.

Notes: This is the first time the girls sings two songs by One Direction in one episode.

Song(s) Featured: "One thing" and "That's What Makes Ya Beautiful" by One Direction.

3
3
"Diva Domination"

NYCgleek

David Israel
December 15, 2013
103
3.3

When Eleanor gets in an arguement with Cassidy and Marley, she considers leaving the band.

Song(s) Featured: "I Knew You Were Trouble" by Taylor Swift and "Hot N' Cold" by Katy Perry.

4
4
"Refund Raiser"

Mrs.NiallHoran13 and NYCgleek

Jake Farrow
December 29, 2014
104
3.3

When the girls hold a fund raiser/concert in-order to save the music program, they find that a new girl Annabeth would really like to join the band, however she is on the cheerleading team with Jennifer, who wants to perform on stage alone. Now the girls must find a way to put on a concert without Jennifer trying to take their spotlight. Meanwhile, Marcus and Justice try to see who can build a better booth to win more money for the school.

Song(s) Featured: "Come & Get It" by Selena Gomez and "Mean" by Taylor Swift.

5
5
"Band Battle"

Mrs.NiallHoran13

David Israel
January 5, 2014
105
2.0

The girls enter a band competition but there is one problem. Jennifer started her own band (Big Melody) and is in the same competition. Who will win?  

Guest Stars: HappyMusicalAmy as Savanna.

Song(s) Featured: "Don't You Forget About Me" by Simple Minds, "Price Tag" by Jessie J, and "Don't Stop The Music" by Rihanna.  

6
6
"Boat Party"

Mrs.NiallHoran13

NYCgleek
January 19, 2014
106
1.8

There's going to be a big boat party in Chicago and the girls try to get booked to play there. But, the person who books people is Jennifer's sister. How will the girls get in?

Song(s) Featured: "Bad" by Michael Jackson  

7
7
"Everything Has Changed"

Mrs.NiallHoran13

Jake Farrow
January 26, 2014
107
3.9

Marley and Justice have been the best of friends since 3rd Grade, they can tell each other everything. But that may change after they accidentally kiss after singing "Everything Has Changed" together. What will happen after Jennifer finds out? 

Notes: 

Song(s) Featured: "Everything Has Changed" by Taylor Swift and "Girlfriend" by Avril Lavigne.

8
8
"Aca-Wait What?"

Nutter Butter

Shelley Jensen
February 2, 2014
108
2.9

Cassidy can't stand Eleanor's new boyfriend, but since Eleanor wants her best friend and boyfriend to get along, she forces them to hang out. However, while they're hanging out, they kiss, so Marley, Justice, and Marcus attempt to help them avoid hurting Eleanor's feelings.

Song(s) Featured: "Rumor Has it" by Adele and "The Way" by Ariana Grade.

9
9
"A Little Thing Called Love"

Mrs.NiallHoran13

Shelley Jensen
February 15, 2014
109
5.0

It'a that time of year where everyone is falling in love-except Marley and Justice. Marley's love for Justice has been becoming stronger since their kiss, She just doesn't know what to do. Meanwhile, Jennifer and Justice have been getting into a lot of fights-So many fights they break up. Justice needs Marley to comfort him-But what will happen in their relationship?

Notes: This is a Valentine's day episode, that airs on a special night (Saturday).

Song(s) Featured: "Love Song" by Sara Barellis and "Give Your Heart A Breakl" by Demi Lovato.

10
10
"Time To Dance"

Mrs.NiallHoran13

David Israel
February 23, 2014
110
2.0

Notes:

Song(s) Featured:

11
11
"TBA"

Mrs.NiallHoran13

NYCgleek
March 2, 2014
111
4.3

Notes:

Song(s) Featured: 

12
12
"TBA"

Mrs.NiallHoran13

NYCgleek
March 9, 2014
112

Notes:

Song(s) Featured: 

13
13
"Romeo, I Have Love For The"

Shelly Jensen

NYCgleek
March 16, 2014
113

Marley and Eleanor audition for parts in the school's play of Romeo and Juliete, things get a little crazy when Eleanor gets the part over Marley and Marley gets a little jealous.

Notes: 

Song(s) Featured: "Baby I" performed by Eleanor.

14
14
"TBA"

Mrs.NiallHoran13

Mrs.NiallHoran13
March 23, 2014
114

TBA

Notes:

Song(s) Featured: 

15
15
"TBA"

Nutter Butter

Mrs.NiallHoran13
March 28, 2014
115

Notes: This is the first episode to air as a part of the wiki channel friday night line-up.

Song(s) Featured: 

16
16
"TBA"

Mrs.NiallHoran13

NMrs.NiallHoran13
April 4, 2014
116

Notes:

Song(s) Featured: 

17
17
"TBA"

Marsha Williams

NYCgleek
April 11, 2014
117

Notes:

Song(s) Featured: 

18
18
"The Aca-Girls in Hollywood (Part 1)"

NYCgleek

NYCgleek
April 18, 2014
118

Notes: This is the first part of the "James in Hollywood" this episode airs Friday, with part 2 airing Saturday night.

Song(s) Featured: 

19
19
"TBA"

Mrs.NiallHoran13

Mrs.NiallHoran13
April  25, 2014
119

Notes:

Song(s) Featured: 

20
20
"TBA"

Mrs.NiallHoran13

Monkey Madnesses
May 2, 2014
120

Notes:

Song(s) Featured: 

21
21
"TBA"

Jake Farrow

NYCgleek
May 9, 2014
121

Notes:

Song(s) Featured: 

22
22
"The Aca-Girls in Hollywood (Part 1)"

NYCgleek

Mrs.NiallHoran13
May 16, 2014
122

The Aca-Girls go to Hollywood to perform a big event for a small concert that a student name James had raised money for. The girls all go sight seeing until two of them get in a bit fight and don't want to perform. James and Marley must work together to get them back.

Notes: This is the first part of a cross over event with James in Hollywood. This episode airs on Saturday night.

Guest Star(s): "James in Hollywood" cast.

Song(s) Featured: "Help" by the Beattles. "L.A. Baby" by Jonas Brothers.

23-24
23-24
"TBA"

Mrs.NiallHoran13

Mrs.NiallHoran13
May 23, 2014
23-124

Notes:

Song(s) Featured: 

25
25
"TBA"

Mrs.NiallHoran13

Nutter Butter
July 13, 2014
125

Notes:

Song(s) Featured: 

26
26
"TBA"

Mrs.NiallHoran13

NYCgleek
July 20, 2014
126

Notes:

Song(s) Featured: 

27
27
"TBA"

Mrs.NiallHoran13

NYCgleek
July 27, 2014
127

Notes:

Song(s) Featured: 

28
28
"TBA"

NYCgleek

NYCgleek
August 3, 2014
128

Notes:

Song(s) Featured: 

29
29
"TBA"

Mrs.NiallHoran13

NYCgleek
August 10, 2014
129

Notes:

Song(s) Featured: 

30
30
"TBA"

Mrs.NiallHoran13

NYCgleek
August 17, 2014
130

Notes:

Song(s) Featured: 
International ReleaseEdit