| | |
| --- | --- |
| | But that's none of our business. |
Is Tristan Conti Done With Wiki Channel?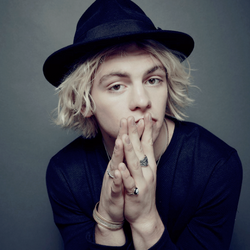 #TristanLeavingWikiChannel
One of the first and most popular Wiki Channel actors, may not be with the channel for much longer. You thought everything was gucci after Tristan Conti left Life with Twins? Well it seems like that's when everything started spiraling downhill. In January 2015, the producer of Life with Twins announced that Tristan would not be participating in season 3 of the show so he could focus on his pop-rock band Blonde and work on some other acting projects. There were a few hints that he'd returning for following seasons but no confirmation. Twins was the most popular Wiki Channel show at the time but, Conti's leave from the show proved to be a huge stab in the back- only 4 episodes of season 3 aired and production has stopped. Wiki Channel has addressed nothing. Meanwhile, Conti slayed us all in 2015 with Blonde's debut album, the Blonde in White tour, his summer flick Sunset Mermaid, and Blonde's single "Stay with Me." And nothing since was heard from Conti until this June when Blonde spilled that they upgraded over to Interscope Records, home of many big artists like Lady Gaga and Imagine Dragons. Our Tris has also signed on to do an indie film about Jeffrey Dahmer...(look him up). He's definitely no longer a Wiki Channel kid. So Tristan went on to release slayworthy music and movies while LWT has crashed and is now burning. Tragic. Hashtag it up on Chatter, the tea has been served.
Community content is available under
CC-BY-SA
unless otherwise noted.