| | |
| --- | --- |
| | The Pilot is an online reporter that reports information based news regarding entertainment. |
Dramatically Average Grabs Triple Threat Carly Shu for 2 Part Special Event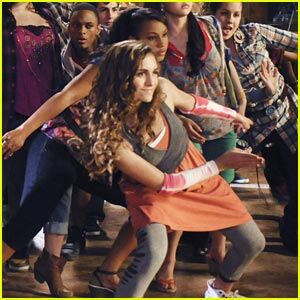 EXCLUSIVE
: Dramatically Average is just getting back into the swing with things as season 2 premiered on September 25. The show is also grabbing big stars this season starting with Wiki Channel star,
Carly Shu
, who also stars in the hit dance show,
Break Free
.
The episodes titled "Mentoring Average" & "Battle Average" will center around Jessica's (Nicole Martin) chances of being captain of the school's dance team which is currently run by Melissa (Jasmine Byran). But when the new girl, Amanda (Shu) shows up. She had to compete for the spot. The episodes won't be premiering back to back though. As a filler episode, which has yet to be announced will be premiering inbetween them. But the episodes will premiere both in the month of November.
"It must fun having her on set. Carly is fit right in with the cast, plus I love how she isn't in for like two minutes like most guest stars but for 2 full episodes. The dances are amazing and the storyline really helps develop all the characters." The executive producer, Tatertat has to say about the experience.
Shu's music will be played in the episode and there will be a new original song the show has for part 2. Shu has recently released Whos' That Boy with Rebecca Anderson and has a top 10 charted album, With Love. 
Dramatically Average shows the life of Brian S. Fosterman (Stephen Johnson), a broadway star who lost his crown. He is trying to learn the average way of life with his two new friends, Michael (Jesse Raynes) and Jessica (Martin). The show is on it's second season and shooting is still in progress.
Community content is available under
CC-BY-SA
unless otherwise noted.